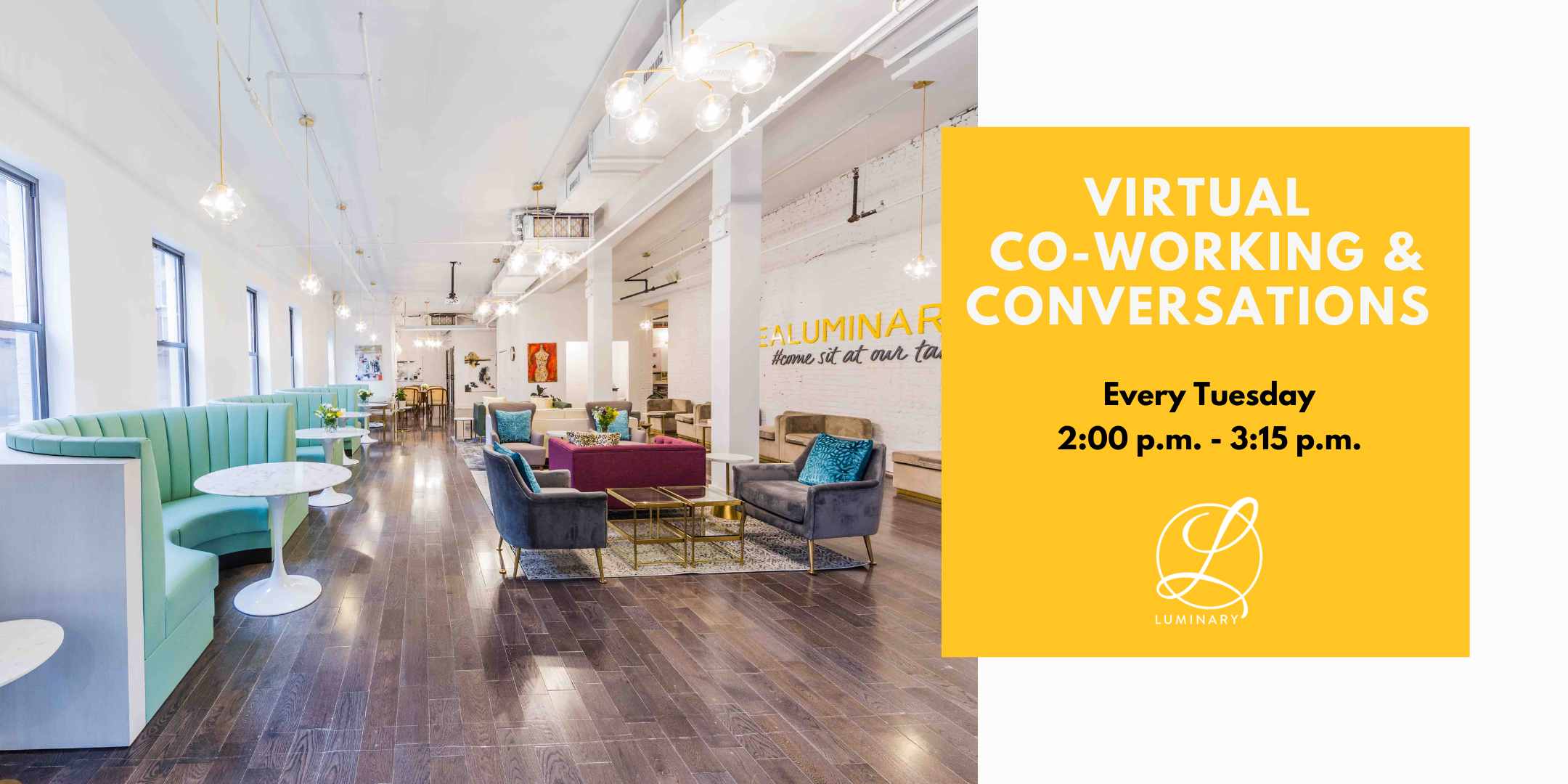 Join our Chief Impact Officer,
Surabhi Lal
, for virtual co-working and conversations. Luminary is focused on holding space for courageous discussions and meaningful dialogue around the events that have recently occurred. We want to create a safe space for open conversation to happen and to be there for our community.
Following the conversations, bring with you a deep thought project you want to work on, what you need to get it done, and maybe even a snack. Using the community of others on the screen we walk away with a solid stretch of work done — and some new colleagues as well.